Port Saint Lucie Health and Rehabilitation Center has been awarded 5 Stars in all areas rated by The Centers for Medicare and Medicaid Services.
We are a 180-bed facility located in Port Saint Lucie, Florida with easy access to the Florida Turnpike, Interstate 95, as well as major shopping centers and beaches.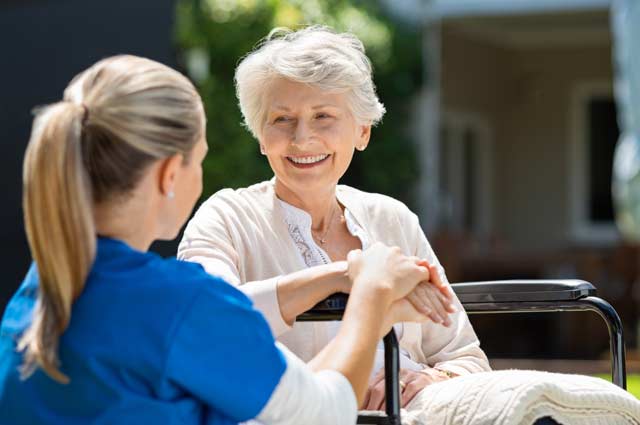 Our Staff
Our experienced and highly-trained professionals will help you achieve a complete recovery and get you back home faster.
Individualized discharge planning will begin on your first day here.
We provide one-on-one skilled therapy sessions six days per week for a faster recovery time.
Other amenities include transportation arrangements to and from medical appointments with family encouraged to escort.
check in with you frequently during your stay to assure your satisfaction.
schedule hair appointments at our salon located in the facility.
Coordinate transportation to medical appointments.
There will be an interdisciplinary meeting scheduled approximately 72 hours after admission to discuss expectations and discharge planning.
Enjoy our restaurant-style dining and selective menus. We always accommodate special diets and requests.
Stop by our ice cream socials for a complimentary cone, sundae, or root beer float!
Our goal is to make your stay as enjoyable and comfortable as possible while providing our 4-Star services.
Residents, visitors and guests are welcome to free WiFi throughout our facility.
Book a guided tour with one of our dedicated staff and see how we can provide help to you or your loved ones. Contact us for a facility tour and consultation meeting.