Rehabilitation for Short-Term Care
Your therapy program will start soon after admission. Port St. Lucie Rehabilitation and Healthcare offers Physical, Occupational, and Speech therapies six days per week.
We conduct 1:1 therapy individual therapy sessions that produce the best outcomes and will get you home faster.
Specialties include post-surgical recovery, weakness, Parkinson's, diabetes, orthotics, diabetes, stroke and cardiac, cognitive deficits, respiratory, swallowing difficulties, orientation, and memory strengthening.
Our therapists hold many certifications including lymphedema and vital-stim certifications.
Individualized discharge planning by our interdisciplinary team to ensure a smooth transition home or assistance with placement.
Long-Term Care
Our friendly staff offers a warm, home-like environment where residents receive individualized care. Most have been with us five years or more and all are dedicated and caring.
We always encourage residents achieve their most independent level of functioning. We welcome family involvement and participation in planning for care. Our activities department provides a wide range of activities seven days a week. Community field trips to restaurants and shops that encourage new friendships and socialization are scheduled weekly.
Complimentary WiFi and cable TV
Restaurant-style dining with selective menu choices
Restorative rehabilitation service under the supervision of a Licensed Nurse. This may include ambulation, self-care, self- feeding and hygiene.
Hospice and respite care
Services we offer under this program include:
24-hour skilled nursing

Enteral/tube Feedings

Pain management

Wound care

Assistance with bathing, feeding, dressing, and hygiene
Medication management

IV therapy

Colostomy, ostomy, and catheter care

Disease management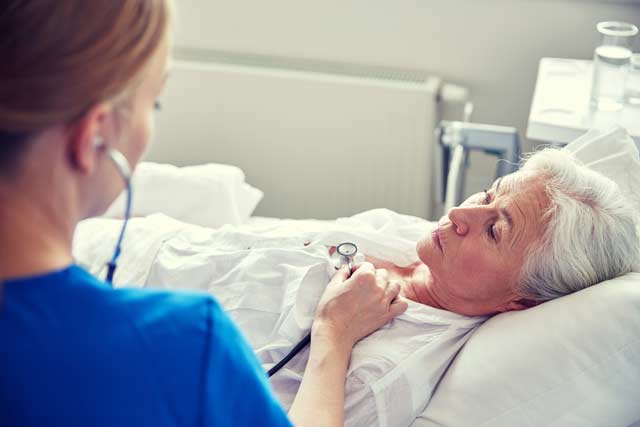 Secured Dementia Care
Port Saint Lucie Rehabilitation and Healthcare has a specialized secured unit for those with cognitive impairments.
Staff is trained to provide care for the special needs of those with all levels of dementia.
Activities and dining programs are designed to promote maximum independence. Each resident is assessed by our staff and provided services based on their individual capabilities and interests.
Therapy services are also available.
Book a guided tour with one of our dedicated staff and see how we can provide help to you or your loved ones. Contact us for a facility tour and consultation meeting.